VISIT THE GOLFLAND COURSE TODAY
Come and play our 18 hole course
Golfland at Victory Park is an eighteen hole miniature golf course located 0.2 miles from I-80 Ohio Turnpike and 0.4 miles from I-480 across the street from Victory Park Ohio. We provide a family friendly course set on over an acre of natural landscape with mature trees, shrubs, flowers and even a waterfall!
We are not limited to mini-golf. In addition to a covered pavilion with picnic tables and a basketball court, we also have a concession stand that offers anything from hot dogs and nachos to your favorite soft drinks, ICEE and select candy.
Victory Park Ohio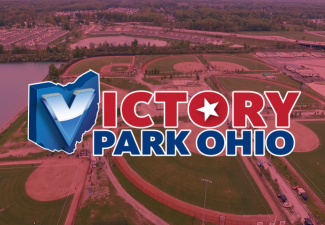 Located on more than 60 acres across the street from Golfland, Victory Park Ohio is the most unique sports and entertainment facility in Northeast Ohio hosting numerous athletic leagues, local and national tournaments, corporate and special events, team building, private parties, and much more. Check out their schedule of special events.
Group Outings/Private Parties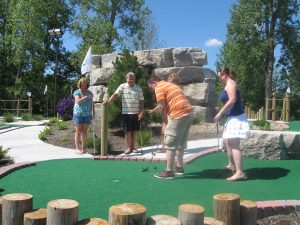 Interested in hosting an event with 10 or more people? Golfland at Victory Park is available for Group Outings and Private Parties. Advance reservations required.
Victory Grille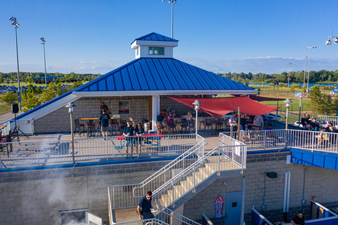 Victory Grille is a two-story restaurant and bar located inside Victory Sports Park. Featuring a variety of items including hot dogs, hamburgers, pizza, chicken tenders, wraps, salads, chili, walking tacos, fries, snacks, candy, ice cream, Coca-Cola products and more! We also provide a variety of health conscious and Gluten Free options including veggie burgers, fruit salads, pasta salads, veggie dip, etc.